Gain up to 10 lbs of muscle in 10 weeks!
Online Personal Training Program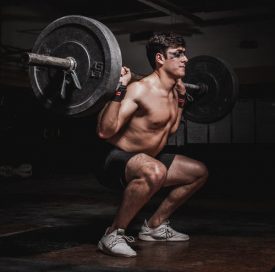 Do you want to build muscle and gain size, or just get strong? Why not do both if you can? With so much information out there when it comes to building muscle, you can easily become confused. The best way to build muscle is to progressively overload your muscles and eat more calories than you burn. There is no secret, only hard work and consistency. Are you ready to look and feel good in that new shirt? Why not let TheWorkoutLoft guide you in achieving your goals of becoming bigger and stronger. Purchase this package today and get started!
What is included in the program:
free nutritional guidelines and customized 10 week program to help you reach your goals
mobile friendly – follow your program from anywhere
weekly email support
weekly review or adjustments (if needed)
access to over 100 video exercises
access to private Facebook group
muscle summary sheet
training guidelines
muscle building tips
3 resistance training workouts weekly (men and women)
1 cardio and 2 core (abs) workouts weekly (men)
2 cardio and 2 core (abs) workouts weekly (women)
mixture of high and low repetitions to shock your muscles
and much more
The next steps after purchasing this program:
you receive paperwork which needs to be signed and sent back
finish setting up account on fitness software (view videos, tracking)
5 week customized training program will be sent to you (the other 5 week training program will be sent 3 weeks after)
weekly check-ins by email
progress point checked at 3 weeks
assess progress at the end of program
10 Week Training Program – $229 (Plus HST)