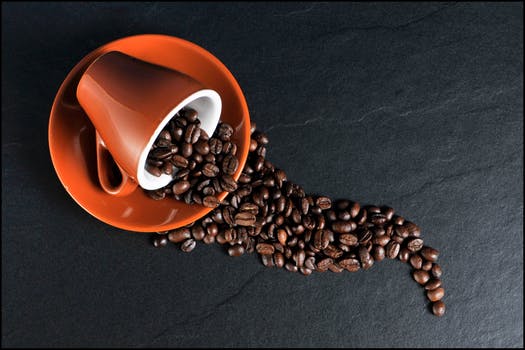 You look at your clock and it is 2:00pm. You feel tired from a busy day at work. What do you do? Grab another cup of coffee to get you through the day or tough it out and drink some water? I will map out 2 different scenarios here. Scenario 1 is you do drink another cup of coffee and have enough energy to finish all your meetings and paperwork. You go home and eat dinner but then have a hard time falling asleep or do not sleep well. Scenario 2 is you drink a glass of water(or another beverage) and then go home and end up having a good nights rest. What happened here is the person in scenario 1 has a build up of caffeine in their system which hinders them from having a good nights sleep. Caffeine has a half life of 5-6 hours so 1 cup of coffee which is 125 milligrams of caffeine, stays inside your system for 10-12 hours.
Here are 4 pros and cons about caffeine:
1. Pro: It Gives You Energy
Most people know that caffeine is a stimulant drug . This means it affects the central nervous system by giving you energy. This can be helpful in a few ways. Drinks like coffee are more of a morning drink because it provides you that little kick you need to get started in the morning. On average, people consume 300-350mg of caffeine per day, which is approximately 2-3 cups of coffee.
People who exercise often drink a cup of coffee 1 hour before they exercise to help them train harder. Pre workouts often contain caffeine also. What caffeine does is slow down the build up of lactic acid inside of the muscle and increases a person's the pain threshold. Lacitc acid is what makes your muscle fatigue.
2. Pro: Boosting Metabolism
This wonder drug has the ability to boost your metabolism. It does this through a process called thermogenesis which the Mayo Clinic describes as the body generating heat and energy from digesting food. This process helps you burn more calories while you're resting. Caffeine is also an ingredient in over the counter weight loss drugs for this purpose as well as providing more energy and focus in a workout.
3. Con: Can Cause Insomnia
As a stimulant this drug keeps you awake and alert, which is why it can cause insomnia if you consume it too late in the day. Going back to the half life, taking 1 cup of coffee(125mgs) at 2:00pm can cause insomnia. If the half life is 6 hours, the amount of caffeine inside your body will be 62.5mgs at 8pm. Then at 2am there will still be 31.25mgs left inside of your body. Any amount of caffeine can cause insomnia because it is a stimulant.
4. Con: It Can Raise Blood Pressure
Caffeine has been known to raise blood pressure but researchers are still unsure why this is. Most doctors notes that caffeine causes a dramatic, although short increase in blood pressure even if you don't currently suffer from hypertension. Increased blood pressure can run a host of problems inside of the human body if it becomes consistent.
People who drink coffee regularly develop a tolerance to it's effects. But if a person suffers from hypertension and likes to drink coffee, it is best to monitor their blood pressure and consume smaller amounts.
The main point here is to drink coffee in moderation. If you have trouble sleeping and drink coffee in the afternoon, it is best to cut it out and get a good night's sleep. No one likes to be around a grumpy person.
Download our free ebooks:
All in good health,
Paul Nam